Kim's Auto Center is a premier collision facility located in the heart of Doral, Fl. In business since 1987, and managed by Kim with a combined experience of over 30 years in the automotive mechanin, collision repair industry and insurance claims procedures. Serving the greater Miami Dade area with a customer base that includes Broward county and as far south as Key West.
In addition, to being a full service collision repair facility, Kim's Tire Center is proud to be a Direct Repair Facility (DRP) to 9 major auto insurance carriers. Being a DRP implies that we have been endorsed by them due to our quality of repairs and service to our clients. In addition we act as the go between an agent to our customers and the insurance carrier in protecting both their interest. Being a DRP makes the process after an accident easy and painless for the vehicle owner, and permits our shop to eliminate the delays caused by waiting for the insurance adjuster to inspect and re-inspect the vehicle and authorize the necessary repairs.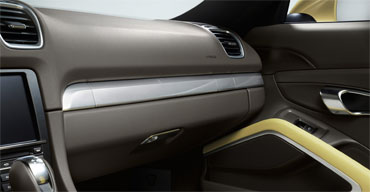 In addition our lifetime warranty is backed by these insurance carriers. Lastly, it also eliminates the waiting for the insurance check in order to pick up their vehicle, since as a DRP shop the insurance company pays us directly.
Obviously, clients have final decision of where they want their repairs done. On the other hand, working with a DRP like Kim's Tire Center International, rewards the customer with a quality repair in a painless effective way with the least amount of delays.
As a master crash shop with three decades of serving our community and having earned the respect from our customer, insurance partners and peers we pride ourselves in the quality of repairs and detail. Our objective is straightforward, above all else is the need to convey the most elevated quality repairs conceivable to our clients.
As a result of this objective, we work uncommonly hard on quality: measuring it, refining our product, measuring once more and continue refining. This ceaseless change idea has turned into a crucial piece in our society. Basically, we are continually taking a gander at approaches to improve.
Our staff of specialized experts, have been trained and continue to be trained in the latest automotive repair techniques, thus insuring your vehicle repairs are done as specified by the manufacturer of every make and model.
We anticipate and welcome speaking to you about your repair needs. You can reach us today by telephone for more information or you may make an appointment using our web scheduler.
So if you have damaged your vehicle in an accident or have a minor dent or if you are a fleet owner looking for high quality honest and trustworthy repair, then we got you covered. We can't change your car's history, but we can make it look like it never happened.
Tire Alignment & Balancing

Engines & High Performance
Happiness does not come from doing easy work but from the afterglow of satisfaction that comes after the achievement of a difficult task that demanded our best.

Theodore Isaac Rubin

Happiness does not come from doing easy work but from the afterglow of satisfaction that comes after the achievement of a difficult task that demanded our best.

Theodore Isaac Rubin
SOME OF OUR FEATURED BRANDS